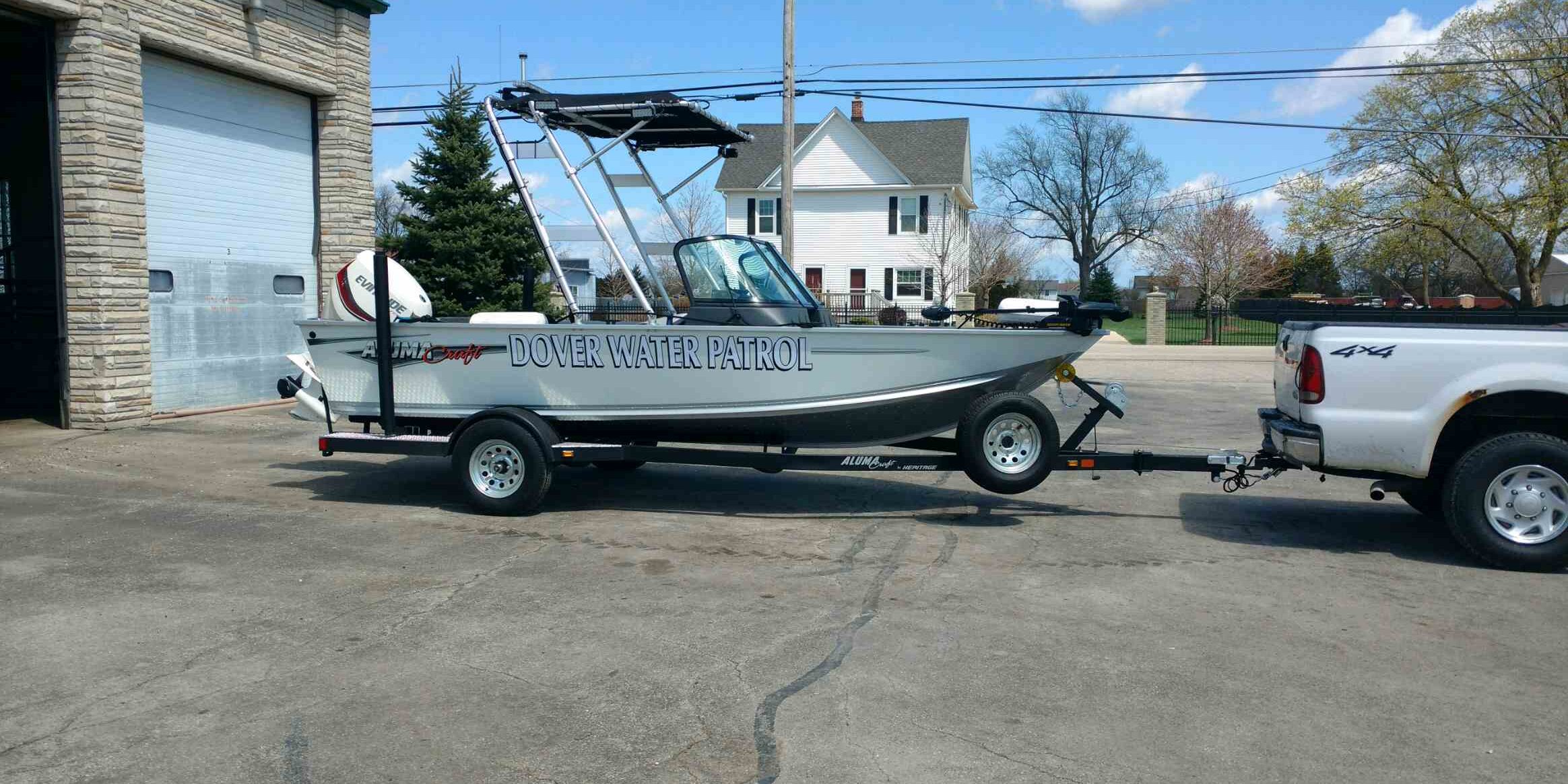 Chief
Josh Martinson
Contact Information:
*If you have an inquiry or would like to report a problem during the time when the Water Patrol is on duty, you may call 262-758-0450. This is a direct line to the on-duty officer.
*If the water patrol is not on-duty please contact the Racine County Sheriff's Office at (262) 636-3822.
• 262-758-0450 Water Patrol Direct Line (when on-duty)
• [email protected] 
• 262-878-2200 Town Hall
• 262-636-3822 Racine County Sheriff's Office
• 911 All Emergencies
Mission: The Town of Dover Water Patrol is dedicated to providing a safe and secure recreational environment for all persons on Eagle Lake. We do this through education and enforcement.
The Town of Dover Water Patrol's core values are: Integrity, Professional, and Loyal.
Patrol boundaries: The Dover Water Patrol has authority to patrol and enforce all state laws and local ordinances for the town. We patrol Eagle Lake, Zinnen Boat Launch, Eagle Lake Park and the surrounding homes, businesses or other areas along the shoreline of Eagle Lake. We may also enforce any boating violations and DNR regulations within the town either on or off the water. 
General Information:  The Town of Dover Water Patrol is a professional agency supported by the local and surrounding communities. We are committed to being a proactive and progressive department in order to serve the citizens of Dover and the recreational users of Eagle Lake. 
            Eagle Lake is a 520 acre lake located in the Town of Dover, Racine County Wisconsin. Eagle Lake is in the south east portion of the township. You may enter through Eagle Lake Park off of Church Road, west of Highway 75. You may also launch from the Zinnen Boat Launch at the end of Minnetonka Road, east of Sunnyside Drive.
            The lake has a maximum depth of 13 feet and 4.75 miles of shore line. Approximately 250 homes and condominiums are located in close proximity to the lake. Visitors have access to the lake from public boat landings and Eagle Lake Park. Fish include Perch, Blue Gill, Largemouth Bass, and Northern Pike.